Marquette offers some of the most amazing sights and activities in Michigan and lucky for you, Northwoods Apartments offers you easy access to it all! Spend a day exploring all of the amazing shops and restaurants with your friends. Or uncover hidden treasures in one of the amazing attractions like Lakenenland Sculpture Park! There are so many activities and places to visit for every occasion, like a night out with friends, family fun days, or a quiet day spent with yourself!
Below is our complete guide to every exciting adventure that awaits you here in Marquette, MI! Being so close to the action at Lake Superior, you'll always have something fun to do while you're in the area.
TOP 5 THINGS TO DO IN MARQUETTE
Designed by famed landscape and urban park designer, Frederick Law Olmstead, Presque Isle Park is a 323-acre peninsula on the coast of Lake Superior. The park is predominantly covered with natural forests, and features more than one hundred native plant species, as well as deer, raccoons and Canadian geese. The Isle has been inhabited in one form or another for more than 7,000 years and previously housed a lighthouse owned by the U.S. government.

Today, Peter White Drive winds through the park, giving hikers, bikers and drivers scenic views of dramatic rocky cliffs, lush vegetation and the seemingly endless blue of Lake Superior. Abundant hiking trails, picnic shelters, a playground for children and a historic wood band shell for intimate concerts are found throughout the park. Fishing for lake trout, whitefish, and brook trout is permitted at several spots scattered around the park.


Peter White Dr. Marquette, MI 49855


Rising nearly 500 feet just a few miles from Downtown Marquette, Sugarloaf Mountain affords some of the most incredible views in the Upper Peninsula. Three wooden observation platforms provide stunning vistas of Marquette, Lake Superior, Presque Isle, the Superior Dome, Wetmore Landing, and Hogsback Mountain. The half-mile hike to the top is family and pet-friendly and typically takes no more than 15 to 20 minutes to reach the summit.

At the summit, a large stone obelisk serves as a memorial to fallen WWI Veteran Bartlett King, who served as an assistant scoutmaster for the nation's first Boy Scout Troop. Along the way, take in a wide array of native flora and keep your eyes peeled for the area's many migratory birds. After your hike, head Downtown for lunch at one of Marquette's numerous unique eateries, or grab a cold, locally-brewed beer at one of the city's four microbreweries.


County Rd 550 Marquette, MI


Featuring nearly one hundred unique scrap iron sculptures spawning from the creative imagination of Yooper Tom Lakanen, Lakanenland Sculpture Park is an off-the-wall art installation located just off Highway M-28 only 15 minutes southeast of Marquette. The Park is also accessible via snowmobile trail #417. Visitors are invited to walk, drive, or sled through the one-of-a-kind park, 24/7 every day of the year!

The Park's many creations include everything from robots and spaceships, to animals and wacky inventions that defy explanation. From the whimsical to the political, Lakenenland is sure to delight visitors of all ages. The Park also features a band stand for the occasional concert, a fishing pond, and complimentary coffee and hot chocolate to keep visitors warm in the winter. There's no fee for entry, but many people choose to leave a donation to ensure this treasure will endure!


2800 State Highway M28 E Marquette, MI 49855


Northeast of Downtown Marquette on the shoes of Lake Superior, Marquette Maritime Museum is dedicated to preserving and promoting the rich history of maritime activity in the Marquette and Upper Peninsula and Great Lakes regions. Housed in the 19th century-vintage former City Waterworks building since 1984, the Museum features numerous exhibits and collections spanning from primitive wood canoes to modern warships.

The Museum also offers tours of the Marquette Harbor Light, a working lighthouse that serves mariners in the Harbor and adjacent Lake Superior waters. Harborside memorials to World War II U.S. Navy attack submarines, the USS Darter and USS Dace, honor the service of Marquette-native submariner Captain David McClintock and his fellow seamen. Stop by the gift shop on your way out to pick up a unique souvenir to commemorate your visit!


300 Lakeshore Blvd Marquette, MI 49855


Located just a few miles south of Marquette, Marquette Mountain Ski & Bike Area is an outdoor sports haven for the U.P. region. During the winter, the 1,250-ft summit offers skiing, snowboarding, tubing and sledding via three chairlifts and a rope tow. The Mountain receives over 120 inches of annual snowfall thanks to lake effect snow from close by Lake Superior. Each year, Marquette Mountain hosts alpine races and the NASTAR ski racing program.

In the summer months, the mountain features mountain biking, hiking and sand volleyball courts that host leagues, tournaments and recreational games throughout the season. The Alpine Room serves delicious local draft beers and also features a full bar for relaxing after or in between a day of charging down the hill. A popular venue for weddings, parties and other events, Marquette Mountain has several indoor and outdoor facilities that can be rented for private use.


4501 M-553 Marquette, MI 49855


TOP 5 AMAZING PLACES TO EAT IN MARQUETTE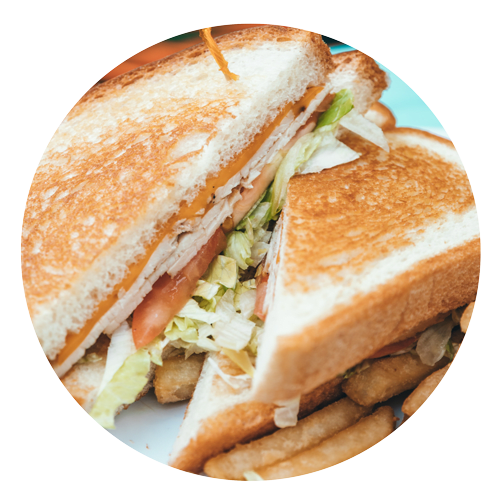 Best Pasties
Pasties are a culinary delicacy in the U.P. and over the years, Jean Kay's has become synonymous with the legendary golden-brown hand pies. Sandwiched between the campus of Northern Michigan University and the Superior Dome, Jean Kay's serves up pasties, sub sandwiches, gyros, and more. Jean Kay's even ships their pasties frozen to Yooper ex-pats who are craving a taste of home!
1635 Presque Isle Ave Marquette, MI 49855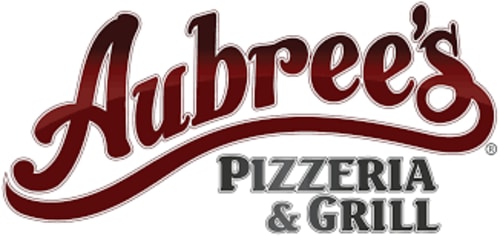 Best Pizza
With locations scattered throughout Michigan, Aubree's Pizzeria & Grill has been a Wolverine State favorite for nearly 50 years. Aubree's hand-kneads their dough daily and utilizes only the finest ingredients to craft their signature pies. If you're not in the mood for pizza, Aubree's also serves delicious pot roast poutine, wings, and an assortment of fresh salads.
227 W. Washington St Marquette, MI 49855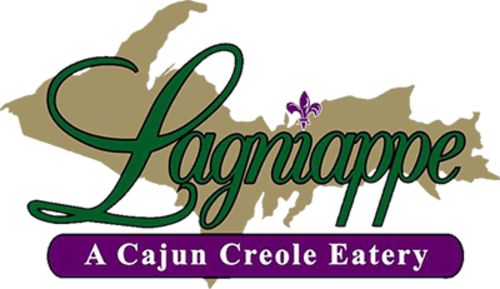 Best Southern Cuisine
While Cajun and Creole may not be the first thing that comes to mind when thinking about the U.P., one visit to Lagniappe and you'll think you've been transported to the Louisiana bayou! From alligator bites, crawfish nachos, and fried green tomatoes to gumbo, shrimp po boys, jambalaya and etouffee, Lagniappe features more than 100 southern-inspired items that are sure to delight!
145 Washington St. Marquette, MI 49855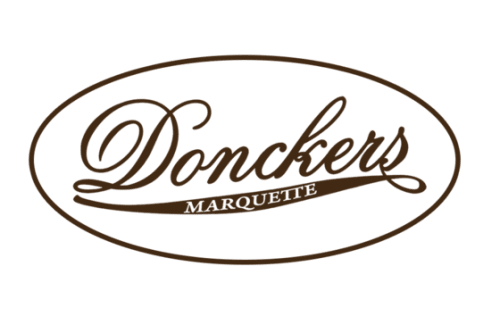 Best Diner
Centrally located in downtown Marquette, Doncker's features elevated made-from-scratch diner-style fare for breakfast and lunch. Choose from a variety of breakfast sandwiches, unique omelets and scrambles, delicious French toast, pancakes, and waffles, or grab a salad, sandwich, or mac and cheese for lunch. Doncker's also make's indulgent hand-crafted chocolates and confections.
137 W. Washington St Marquette, MI 49855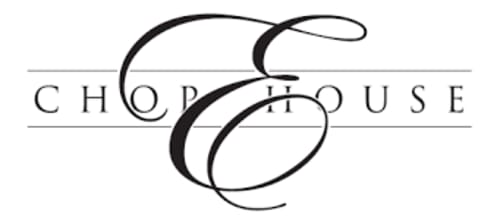 Best Steakhouse
Husband and wife team Tom and Elizabeth Wahlstrom draw upon a combined 70 years of restaurant industry experience to make the Chop House a can't miss stop for fine dining in the Upper Peninsula. The USDA Choice and Prime aged beef is served in generous portions, or choose from an impressive assortment of fresh seafood, pastas, and more.
113 S Front St Marquette, MI 49855


Testimonials
In a fairly remote area, good rentals are hard to come by ... they are hands down the best around. Carports are great in the winter. Parking lot is always plowed. The units are big and roomy.

- ApartmentRatings
Google - 5 Star Review

- Google Review
Google 5 Star Review: The community is very welcoming and the apartments are clean, quiet, and have great amenities. We love living here!

- Google Review
Marquette Apartments is a great place to live! With the fantastic staff, well laid out apartment with a great price, and a 24/7 gym including a pool and a hot tub! I highly recommend anyone coming to live here

- Facebook Review
5 Star Review: e love it here!! So excited we are able to call this home! We recently moved in here and it has been a very quiet and friendly place. The apartment was very clean and appeared to be very well maintained when we moved in and it exceeded our expectations!

- Yelp Review
5 Star Review: We have been living here for a little over a month now, and so far it has been an amazing experience! We love the apartment and the location is great as well. It is a large one bedroom apartment and the living room is a great size for a young couple with big furniture, I would recommend this to anyone who is looking for an apartment in a very quiet and safe community.

- Yelp Review
5 Star Review

- Yelp Review
5 Star Review

- Yelp Review
5 Star Review

- Yelp Review
5 Star Review: The management team is fabulous. Joe and Allie are very pro-active and go above and beyond to help you with just about anything that they can. For example: 1. A company had equipment delivered to my apartment about 2 weeks before I moved in. Allie voluntarily went to the apartment and put the equipment inside the unit. 2. Joe was a life saver Being new to the area, and not knowing anyone, when my movers NO SHOWED on move-in day,

- Google Review
5 Star Review

- Google Review